Business events according to your personal wishes
From network drinks to end of year dinner...
Dining after your meeting, dining during your meeting, dining because you have something to celebrate on a business basis, at the Hoogenweerth Castle we provide your customized business dinner. From a luxurious multi-course menu or walking dinner to a unique grill experience on our Ofyr in the open air. We provide the right setting for your purposes. All our food experiences are provided by Van Melick The Catering Company.
We are happy to make a suitable tailor-made offer based on your personal wishes.
Are you interested or do you have questions?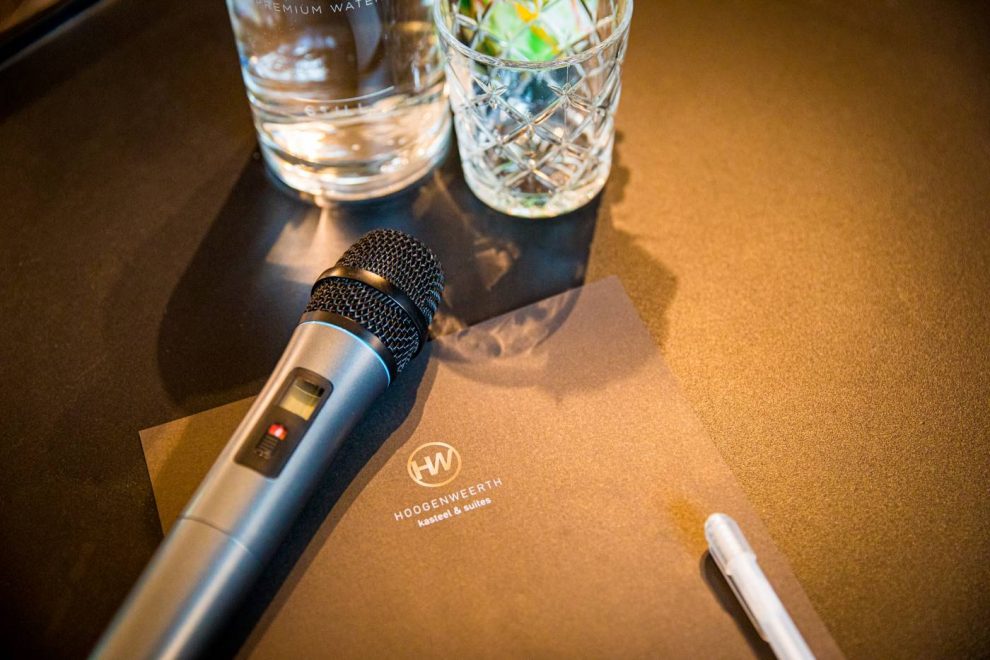 Team building and incentives
Let our location be your inspiration
Our estate is ideal for multi-day pile driving sessions with your team. A few days in a different location, brainstorming and meeting in the open air, picnics, fun and challenging team building activities together and burgundian dining.
Our castle is located near the marina of Maastricht and FunValley for water activities and more.
We have taken in hand several partners who know our region like the back of their hand and organize numerous activities both on our private domain and in the surrounding area. If desired, tailor-made and according to your objectives. Activities such as fencing, sheep herding, or ice carving can be organized on our own estate.
Located in Maastricht, the Hoogenweerth Castle is the perfect base for team building activities in the Euregion. You will find Liège and Aachen across the border, but the Limburg hills, the Voer-region and Parkstad also offer countless possibilities.
Hoogenweerth Castle has a helicopter landing pad.
From product presentation to anniversary party
As organizer of a business event, you want to make a good impression, pleasantly surprise your guests, and ensure that they are not short of anything. After all, satisfied guests are the basis for a successful meeting. We unburden you in the organization of your entire business event. From planning and catering to decoration and entertainment. You just have to be a host. From a product presentation to a customer day or company party.
You benefit from the many years of expertise in organizing events by Van Melick The Catering Company. We will work with you to set up a solid plan for your business event.